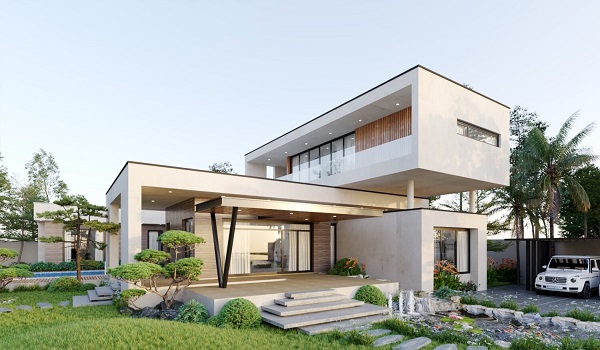 Provident Housing Limited's Provident Deansgate is an exquisite residential development project on a sprawling 16-acre lot. The location of this project is IVC Road, North Bangalore. The project's lovely two-story homes with three bedrooms will change the way people live in style. There are 288 well-thought-out villas in this private area for people who want a mix of comfort and style. Each villa is between 1700 and 2300 square feet, so there is one for everyone. This building is a great deal that lets people own their own houses.
Prices are about INR 1.8 Crores. Completing good things on time is essential since the building will start in October 2023. It will be ready to move in December 2027 and contains all the little things that will make it a dream home. Construction residences aren't the only part of this project. It's also about offering a comfortable, high-class, and linked way of life.
The Provident Deansgate Model Villa is a stunning showcase of what this residential development offers. Designers put a lot of thought into making this house, which is the best example of modern life. It has three bedrooms and two stories, which gives you an idea of how nice and cozy the living area will be. The Model Villa is a spacious place to live. It's about 1700 to 2300 square feet. The design of the model villa ensures every room looks good and functional. Also, carefully chosen fixtures and finish shows a lot of thought went into the project.
They make the room look luxurious and classy. The Provident Deansgate Model Villa is more than just a residence. There's a way of life there. It shows how much the person who made it cares about making things great. It's easy to see how stylish and comfortable life can be in the Provident Deansgate neighborhood. This model villa can help people looking to buy a residence for their family or as an investment. You can visit the Model Villa today and see how nice and stylish the new area is supposed to be. It shows how your dream home will look and where style and comfort will go together.
The real estate business often uses model villas for several reasons, such as:
New Housing Projects: When a new apartment complex or housing development is being built or almost finished, these model villas let people who want to buy or rent the apartments imagine the final appearance and layout of the properties.
Condominiums: Developers building condominiums often make model units to show potential owners how the individual condos might look and function.
Rental Properties: There are often model villas set up in rental areas so people can get an idea of what their new home might look like.
Interior Design Exhibitions: Interior designers and furniture companies use model villas to showcase their furniture and design ideas.
Provident Deansgate Highlights
Project Type: Residential Development
Units: Villas
Property Configuration: 3 BHK Duplex Villas
Land Area: 16 acres
Number of Villas: 288 units
Building Structure: Ground plus two floors
Villa Sizes: Ranging from 1700 to 2300 square feet
Starting Price: INR 1.80 Crores
Commencement Date: October 2023
Completion Date: December 2027
Conclusion
In conclusion, the Provident Deansgate Model Villa displays how modern individuals in northern Bangalore live. An open floor plan and three bedrooms show how much the building cares about style and quality. This model displays a little of the comfort and ease of life that people will enjoy living there. This Model Villa shows you a demo picture of what the Provident Deansgate neighborhood will look like, whether you want to buy or look around.