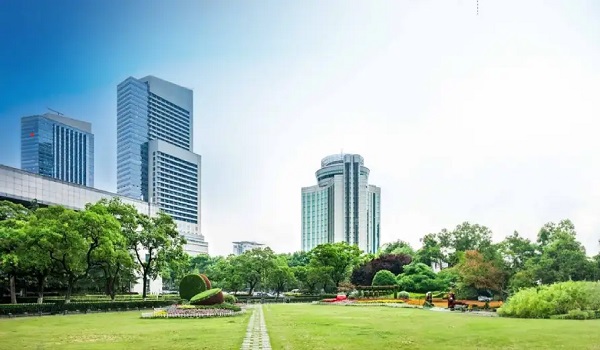 Provident Deansgate is a futuristic pre-launch residential project by Provident Group in IVC Main Road, North Bangalore. The project has an exceptional investment opportunity over 16 acres with a desirable location and growth potential. The project has 288 townhouses ranging from 1700 sq ft. Investing in Provident Deansgate is an excellent financial decision as it offers a luxurious lifestyle.
The Top 10 reasons for Investing in Provident Deansgate are as follows
Prime Location: Provident Deansgate Bangalore is on IVC Main Road, one of the city's best places to live. There are a lot of schools, colleges, and shopping malls, as well as IT companies nearby. Also, reaching other parts of the city is easy as the project is in a prime location with a good transport network. The project is best for investment as it is in a prime location with a good transport network.
Builder Reputation: Provident Group is the best real estate developer with a record of delivering quality projects on time. They are known for their great commitment to quality and better customer satisfaction. They never compromise on quality and deliver quality projects with a good finish. They always put customers first and provide projects at reasonable prices.
Range of Options: The project gives people a lot of choices in size. It has two types of townhouses: Duplex Townhouses and Garden Townhouse. A Garden Townhouse is a 3 BHK house with a big backyard. A Duplex Townhouse is a 3 BHK house with an exclusive big terrace area. It makes it a flexible project that meets the needs of different investors. Buyers can choose any townhouse based on the features they have.
World-Class Amenities: The project gives the best features to people, such as a swimming pool, a gym, a clubhouse, a kid's play area, and more. The project has modern features for people of all ages. It has the best security features, including trained security and complete CCTV monitoring. The project has a lot of features to save the environment. It has rainwater harvest units to collect rainwater and better sewage disposal.
Potential for Appreciation: The project is being built in a prominent area by a reputable developer, so it has a good chance of increasing in value over time. The project is near big IT hubs, which offer a lot of job openings. So many people move to the area in search of jobs, so the real estate market is in high demand. So, the value of the land will increase with the demand, and it will give good returns over time.
Good Quality: The project is known for its best quality and latest designs. All the units are of the best quality as the project uses quality building materials. All the units are spacious with a good finish. All the villas here have better privacy, good ventilation, and natural light. All the villas have a lot of greenery around with peaceful surroundings.
Good social Framework: The project has a lot of schools, malls, and work areas nearby. It has shopping centers and good healthcare centers nearby, which makes it ideal for families. All the needed features are nearby and can be reached easily by buses and cabs.
Good Transport Network: The project has a good transport network to all the city areas with various road networks. There are a lot of buses and trains to connect to all the areas of the city. The upcoming metro project will further ease the transport network of the area near the project.
Modern Design: The project uses modern design, the latest in the industry, and has a quality finish. It uses modern fittings and has an excellent finish. All the units here are based on Vaastu and have modern features to provide good luxury living.
Reasonable pricing: The project provides units at an affordable price range for all buyers. The project has 2 types of villas to suit the needs of different buyers. But the pricing is affordable and has all the modern features for a comfortable living.
All these reasons make Provident Deansgate a better place for investment. The project is best for investment for people seeking high returns in the future.