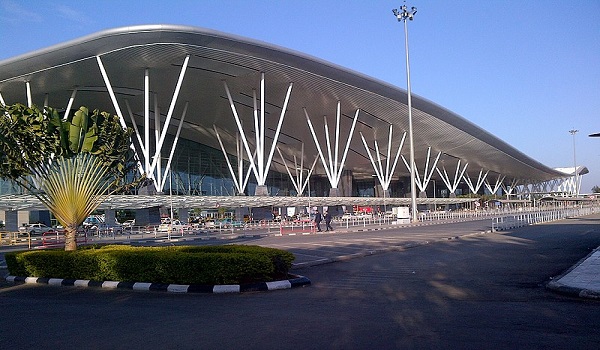 Kempegowda International Airport is a beautiful international airport serving Bangalore, in Karnataka, Spread over 4,000 acres near the suburb of Devanahalli.
Kempegowda International Airport serves Bangalore, India's capital city and the state capital of Karnataka. It's about 30 km (19 mi) north of the town, on 4,000 acres (1,600 ha), and is close to Devanahalli. The Bengaluru International Airport Limited (BIAL), a public–private partnership, owns and runs it. The airport opened in May 2008 as an option to HAL Airport, which was getting more crowded and was the city's first main business airport. It was named for Kempe Gowda I, who started Bangalore. CleanMax Solar built Kempegowda International Airport, now Karnataka's first airport running entirely on solar power.
Why and how the international airport came to be?
Bengaluru is one of the most important places in India for science. It is also known as the "Silicon Valley of India." Many people who write about business have said repeatedly that Bengaluru needs an international airport to continue to be successful in both the business and tourism industries.
The airport was initially meant to handle 3.5 million people a year but was later changed to take 12 million people. The redesign made the terminal bigger and added more airplane stands. It also changed the layout of the taxiways and added more infrastructure to serve them.
Investors own 58% of BIAL, and the government owns 26%. Companies outside India, including Siemens, Zurich Airport, and Larsen and Toubro, worked on the project together. These three businesses all have a stake in the project, even though the AAI would still run the show and handle the money.
Zurich Airport sold GVK Power & Infrastructure (GVKPIL) a 12% share in the airport for $98.5 million in November 2009. Larsen and Toubro gave GVKPIL 17% of the company in December 2009, and Siemens gave them another 14% in October 2011.
The project's shareholders are AAI (13%), the Karnataka Government (13%), Siemens Project Ventures (26%), Unique Zurich Airport (5%), and GVKPIL (43%).
Plans for the new international airport and its facilities:
The passenger terminal is a single, four-story building that can handle local and foreign flights. The store storage, restrooms, and services are all in the basement.
A modern, easy, straight-ahead flow system separates the places where people arrive and where they leave. The gadget is easy to use and doesn't need much maintenance because of its simple design.
The floor space is about 73,347m² in total. The building's purpose is to hold 2,300 people during busy times. The design is based on the best practices in the business and allows for activities 24 hours a day, seven days a week, no matter the weather. All of the buildings meet IATA guidelines.
There are 53 check-in counters with common-use terminal tools and 18 self-check-in stations. On January 21, 2011, a new VIP room opened on the airport's first floor.
The airport has eight air bridges, one with a double arm, and forty gates. There are also nine remote bus stops. There are 42 stands for planes, each with a fueling pit.
A parking lot for 2,000 cars is in front of the airport building.
There is only one track at the airport right now, and it can fit all kinds of planes, even the Airbus A380. It is 4,900m (16,076ft) long and 45m (150ft) wide and faces 09/27. It is 60 meters (200 feet) long and has light-paved sides.
By December 2019, planes were coming into a second airport. Parallel tracks make it the first airport in the country where aircraft can land and take off simultaneously.
Conclusion:
Everyone is welcome to use Bangalore International Airport, India's first public airport. Any approved fuel provider can use the facility in exchange for a set throughput fee. This lets airlines get the best deals on fuel on the market.
Provident Housing prelaunch apartment is Deansgate.