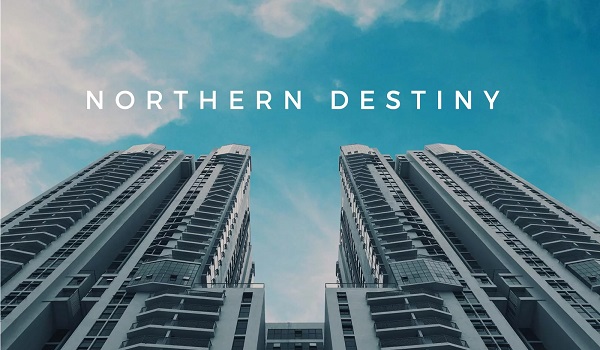 Provident Northern Destiny is an elite residential flat project in Thanisandra Road, Bangalore. It is a real estate gem built by Provident Housing Limited.
The residential property Provident Northern Destiny has the best living segment. It offers spacious flats with lavish features.
The beautiful area of around 4.5 acres makes it unique and elegant. It is designed to connect residents with nature. It features beautiful gardens and green spaces. It provides a serene and peaceful climate amidst the bustling city.
The builder assures us of a quality stay experience. The project boasts a unique design. It combines aesthetics with purpose. Northern Destiny offers thoughtfully designed flats. It has spacious layouts, premium finishes, and abundant natural light. It provides citizens with a comfortable and lavish living stay. The road offers glimpses of Bangalore's natural beauty.
Provident Northern Destiny location has an excellent network. It lies at the crux of Thanisandra Road. It is close to existing and upcoming societies and facilities. It enjoys a prime location in the northern part of the town. It ensures easy access to all the vital amenities.
World-class amenities enrich life at Provident Northern Destiny. It includes a pool, clubhouse, gym, garden, play area, and more. From fitness to recreation, one can find it all within the premises. These amenities cater to all age groups and interests. It offers a serene escape amidst the urban chaos. It gives a perfect mix of nature and modern stay.
The project comprises 6 towers with 18 floors each. It hosts 2 and 3 BHK elegant flats. The flats are divided into comfort and grand style. The size of 2 BHK comfort is 1050 sq. ft. The 2 BHK grand size is 1080 sq. ft. The 3 BHK comfort is 1300 sq. ft. The layout of 3 BHK grand is 1360 sq. ft. The 3 BHK luxury is 1430 sq. ft. The township comes under the pin code 560064.
Each flat is well ventilated and Vastu Complaint. Each unit is framed with a single detail and finishing. Investors buy the apartments for retail and residential uses.
Thanisandra Road is an area near Hegde Nagar and Kothnur Narayanapura. It offers easy access to Outer Ring Road. It is a rapidly growing region. It has become a hotspot for real estate expansion. Railways and Metros are nearby commute facilities.
The area has seen real estate growth over the years. It leads to improved infra and urban amenities. It is an attractive choice for those seeking a peaceful lifestyle. It will continue to be a promising area in the years to come. Life at the property is marked by luxury and comfort.
The area is home to several tech and IT parks. This hub has attracted many It experts from across the world. Manyata Tech Park is just a 6 km drive from the site. Kirloskar Tech Park is 10 km away. The airport is a 30-minute drive.
Families residing in the area have access to a range of educational institutes. The property is very near to top schools and colleges. Kristu Jayanti College and Mallya Aditi School are close to the vicinity. It provides quality education choices for families.
Thanisandra Road offers a vibrant shopping and fun scene. Lulu Mall is the closest one to the project. Orion East Mall is 10 km away, and Elements Mall is a 6 km drive. It offers a wide scope of retail and dining options.
Residents can avail themselves of healthcare services. It has well-established hospitals and clinics. The leading hospitals are easily accessible from the site. Regal Hospital is 2 km away from the township. It provides access to quality healthcare services.
The township prioritizes the safety and security of the locals. It has round-the-clock safety measures. It has intercoms, CCTV, and gated entry points. Citizens can rest assured of a safe living domain.
Provident Housing prelaunch apartment is Provident Deansgate.